If you are an athlete and you find yourself getting injured, you should try chiropractic treatments. Here is a comprehensive account of what to expect from a chiropractor in Burlington:
Chiropractic Care: An Introduction
Chiropractors are licensed health care professionals that use manual techniques to help the body heal itself. Good chiropractic clinics usually provide a warm and comfortable environment for the patients. A variety of techniques are used during treatment. Clinics can provide other services like registered massage therapy, physiotherapy, pregnancy care, etc.
Chiropractic care takes a holistic approach in assessing the musculoskeletal systems and fixing any dysfunctions that are causing pain or impeding function. This type of care is great for acute and chronic pain and also reduces a patient's reliance on pain killers. A good chiropractor in Burlington will also help in improving your posture.
Treatments That are Offered
Some treatments that are offered in Chiropractic Clinics are Medical Acupuncture, Physiotherapy, Registered Massage Therapy, Pregnancy Care, Sports Rehabilitation, Custom Braces, Compression Hosiery, Custom Orthotics, etc. There are different treatments for different parts of the body ( such as the neck, low back, shoulders, knee, wrist, ankle, and feet). Many different conditions such as sprains, strains, nerve pain, sports injuries, migraines, headaches, and osteoarthritis are addressed through different chiropractic treatments and techniques. Muscle therapy techniques such as Active Release Technique (ART) and Trigger Point Therapy are often used to relax muscles and improve function.
Chiropractic Care And Exercise Rehabilitation
Some chiropractic clinics recommend combining comprehensive treatments with rehabilitation exercises. Chiropractors provide stretches and exercises that are specific to the patient and their injury. These exercises help the patient to make progress until they are completely healed.
Burlington Sports Therapy And Rehabilitation
Burlington Sports therapy is a very comprehensive and individualized treatment. It is also sport-specific. Conditions such as sprains, strains, foot or ankle dysfunction can all be treated through this type of therapy.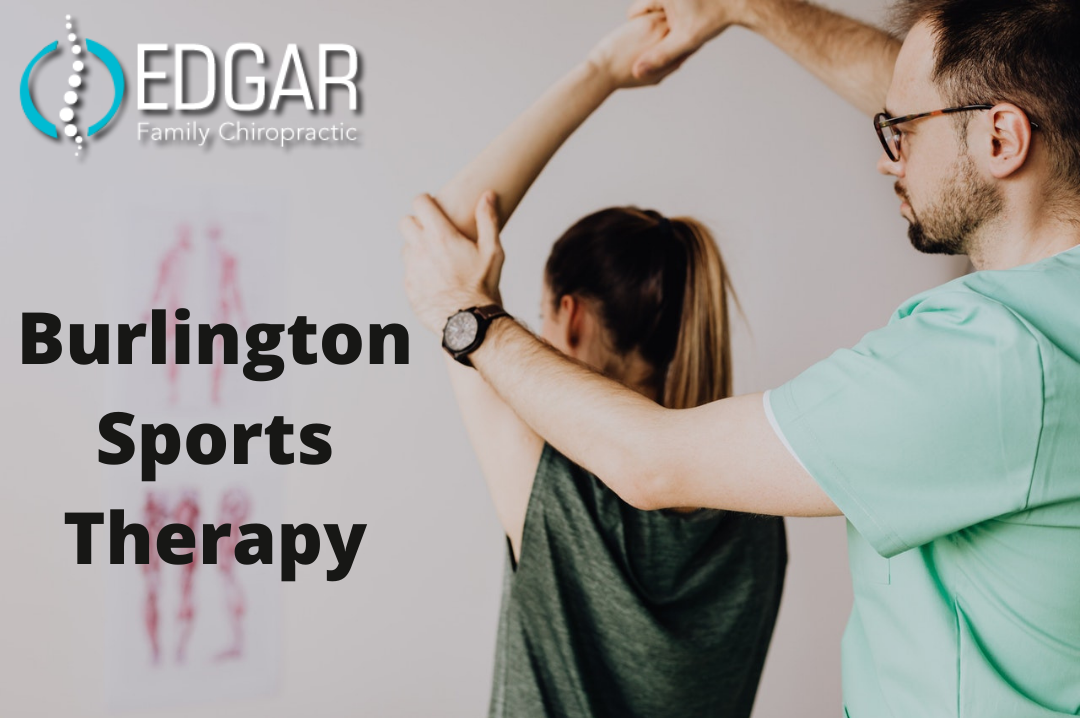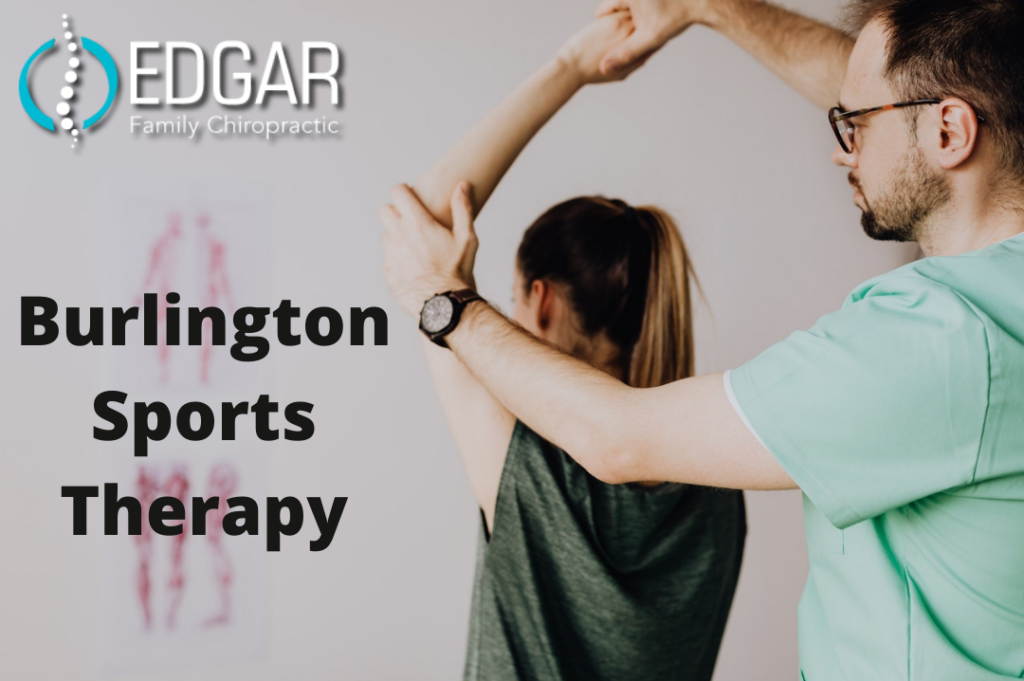 Two factors influence how fast a person can return to their sport of choice—the first factor is the amount of time the person waits to initiate therapy. Therapy should be initiated within 24-48 hours after the injury to prevent the formation of scar tissue and avoid improper healing. An injury is more likely to become chronic the longer it is left unaddressed.
The second factor depends on getting the right kind of therapy from the right therapist. You should ensure that this therapist is specialized and experienced in treating sport-specific injuries.
What The Sports Therapy Treatment Plan Includes
Chiropractors come up with a unique and individualized treatment plan after a thorough assessment of the injury. This plan usually includes acute care with physiotherapy modalities. The purpose of these therapies is to reduce inflammation and to ensure fast healing. This can include any combination of Electrical Therapies, Ultrasound Therapy, Medical Acupuncture, and Heat/Ice Therapy. The treatment plan also includes Soft Tissue Therapy to reduce muscle spasms and promote blood flow to the injured muscles, ligaments, or tendons. A progressive exercise program prescription that starts with tips for homecare and progresses to the strengthening of the injured tissues is also included in the unique treatment plan.
Benefits Of Chiropractic Sports Treatments
Chiropractic treatments for athletes help to bring alignment to the spine, bring the body back into balance and improve overall function. This all aids in a faster recovery and performance enhancement for the patient. Athletes of all ages can benefit from these therapies.
What's interesting is that with the right kind of chiropractic care, you can prevent injuries even before they happen. You can also discover the source and severity of your injuries. Spinal manipulation during sports therapies can also provide an improved range of motion for your body and improve sports performance as a result.
The right treatments will help in maintaining your overall fitness levels so that you can always be ready for competition and encountering other physical challenges.
CONCLUSION
Chiropractic care is all about helping the body to heal itself. Some of the treatments offered by good chiropractors in Burlington and chiropractic clinics in Burlington are Medical Acupuncture, Physiotherapy, Registered Massage Therapy, Pregnancy Care, etc. Burlington Sports therapy is very popular as this form of chiropractic treatment is very individualized and sport-specific. It can help to bring alignment to your spine and provide balance to your body. With the right kind of chiropractic care, you can prevent injuries before they happen.