BEST PHYSIOTHERAPY IN BURLINGTON
Our Physiotherapists in Burlington diagnose, manage, and treat disorders and injuries of the musculoskeletal system. A physiotherapist addresses injuries that limit a person's ability to move and perform functional activities of daily living. We will perform a detailed history and physical examination and come up with a diagnosis and treatment plan that is tailored to each individual and their functional needs.
Our therapists can also work with individuals to prevent the loss of mobility before it occurs by developing fitness and wellness-oriented programs for healthier and more active lifestyles. Maintaining and restoring maximum movement and functional ability is essential for overall wellness.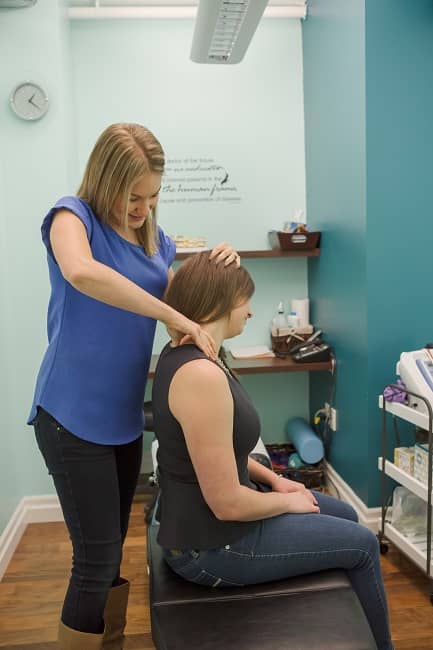 Physiotherapy treatments include:
Muscle therapy and muscle re-education/strengthening
Joint and spine mobilizations
Hot/cold packs, electrical muscle stimulation, ultrasound modalities, medical acupuncture
Therapeutic exercise prescription
We treat all kinds of conditions including:
Arthritis
Asthma
Back Pain
Cancer
Carpal Tunnel
Chronic Pain
COPD

Diabetes
Falls Prevention
Fractures
Tendonitis
Bursitis
Rehabilitation Pre and Post-Surgery
Headaches & Migraines
Concussion
Hip Replacement
Incontinence
Knee Replacement
Neck Pain
Post-COVID Rehab
Rheumatoid Arthritis
Running Injury
Sciatica
Shoulder Injury
Sports Injury
Sprains and Strains
Physiotherapy Q & A
What is physiotherapy?
Physiotherapy is a healthcare profession that uses physical techniques such as exercise, manual therapy, and education to help patients manage pain, improve mobility, and promote overall health and well-being.
What do physiotherapists do?
Physiotherapists assess, diagnose, and treat a wide range of physical conditions, including musculoskeletal injuries, chronic pain, and neurological conditions. They also provide education and advice on how to prevent further injury or disability.
How do I know if I need to see a physio?
If you are experiencing pain, stiffness, or limited mobility, you may benefit from seeing a therapist. They can assess your condition and provide a treatment plan to help alleviate your symptoms and improve your overall function.
What kind of qualifications do physiotherapists have?
In Canada, they are required to have a master's degree in physiotherapy and be registered with their provincial regulatory college. They must also maintain their registration by continuing to update their knowledge and skills.
How can physiotherapy help with chronic pain?
Physiotherapy can help to manage chronic pain by reducing inflammation and promoting healing, as well as by providing patients with education, exercises, and strategies to manage pain and improve overall function.
Do I need a referral?
It depends on your province and the insurance plan you have. In some provinces and for some insurance plans, a referral from a doctor is required. In other provinces and plans, you can see a physiotherapist directly.
How many sessions of physiotherapy are typically required?
The number of physiotherapy sessions required will depend on the specific condition and the individual patient. Some patients may only require a few sessions, while others may require ongoing treatment. Your physiotherapist will be able to give you an idea of the number of sessions you will need based on your assessment.
Can physiotherapy be done remotely (i.e. via telehealth)?
Yes, many physiotherapists in Canada are now offering remote services via telehealth, which includes virtual consultations and remote exercise programs.
Are physiotherapy services covered by public healthcare in Canada?
Yes, they are typically covered by public healthcare in Canada. However, coverage and reimbursement for physiotherapy services may vary depending on the province or territory you live in and the type of insurance plan you have.
Can you also provide acupuncture?
We can provide acupuncture as an adjunct to physiotherapy treatment.
We have some of the best physiotherapists in Burlington, who specialise in back pain, sports injuries, tendon injuries, knee and shoulder pain and more.
We help you get better, faster.