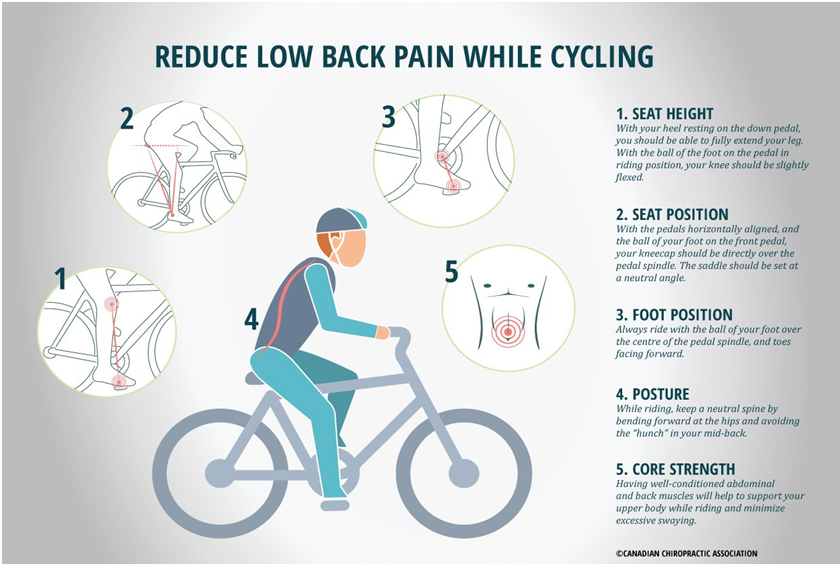 Choosing the right bike for you is the first step… now it's time to set it up! By making a few simple adjustments, your bike will be a perfect fit. Here are a few tips on how to adjust your bike correctly!
Benefits of Regular Cycling Include
Increased cardiovascular fitness
Increased muscle strength and flexibility
Improved joint mobility
Decreased stress levels
Improved posture and coordination
Prevention and/ or management of disease
Riding Position – Everyone is different, so you will need to find a comfortable balance that suits you!
You should achieve 3 things – Good contact with the pedals, to maximize your leg power, the ability to reach your handlebars and brakes with comfort, and the ability to put a reassuring foot on the ground.
Handlebar Position – The position of your handlebars is crucial for your comfort, posture, and control of your steering!
A good position to start with is with your handlebars at the same height as your saddle. If you prefer a more "head- down" position, lower the bars. If you prefer a more "head-up" position that is easier on your back, raise the bars. These positions can change the "aerodynamics" of your ride.
Saddle Position – Make the most out of your pedal power without straining your body by adjusting your saddle into the perfect position!
Some bikes allow you to move the saddles forwards, backward, and adjust the angle. Adjust so that your legs push vertically down on the pedal. Some bikes require an Allen Key to loosen the bolt under the seat, don't forget to tighten the bolt before trying it out!
To find the right height, hop on and put the ball of your foot on the pedal at its lowest point, your leg should be straight. If your seat needs to be higher than the post allows, then you need a bigger bike!
Different Saddles – Make sure your saddle is comfortable, it can make all the difference in the enjoyment of your ride!
Women tend to have wider hips than men, so women's saddles are wider than men's for the correct fit.